REGURGITATOR engaging life support…
WARNING: THIS IS AN ACTUAL STIMULATION!
May feature real life actors resembling living people.
Please note assault & batteries are not included.
Any resulting harm or damage is the responsibility of the abuser.
Offenders of the universe beware. Time is now to care.
Viewer insurrection assured.
Welcome fellow bio-accumulants to the ever-widening waffle world.
Go for a slip in the deep blue plastic, take a stroll through the open-cut, gulp an inhale of that water favoured gas, bask in that glorious all-over radioactive glow. As goes the target-orientated rhetoric of music propaganda we won't be changing your world… rather just a self-energised in-the-moment musical respite from a life support gone critical. Nothing gonna change your world but you. And that world's just a stage… to another level. Break the boss. Get with the common cause, and gear up the oncoming narrative to choke that trickle down force feed. So in this our 24th perennial series of global LIFE SUPPORT comes the latest epidose of artifice and stimulation.
Along for the trawl are Canberra's GLITORIS and where possible Brisbane's THE STRESS OF LEISURE. Along with a few others that pop up along the track – see all the fun of the info below.
Proactivating some real material flow system with new tunes – DON'T STRESS and LIGHT ME ON FIRE.
Available across the digital board in full reactive control… along with a double A 7 inch plastic version.
Please use more than once and dispose of thoughtfully.
Throw a ring out for it… get engaged!
consume presents a once lifetime.…
REGURGITATOR's LIFE SUPPORT tour 2018
THUR 2 AUG newcastle CAMBRIDGE HOTEL
with GLITORIS and SHRIMP
ticket from thecambridgehotel.com.au and events.ticketbooth.com.au
FRI 3 AUG sydney THE METRO – SELLING FAST!
with GLITORIS and THE STRESS OF LEISURE
ticket from www.metrotheatre.com.au
SAT 4 AUG wollongong SERVO FOOD TRUCK (afternoon) – SOLD OUT!
with THE NAH and ENFANT TERRIBLE
ticket from www.facebook.com/servofoodtruckbar
SAT 4 AUG canberra THE BASEMENT – SELLING FAST!
with GLITORIS and THE STRESS OF LEISURE
ticket from www.thebasementcanberra.com.au and kingdomsounds.oztix.com.au
SUN 5 AUG albury SS&A CLUB
with GLITORIS
ticket from www.ssaclub.com.au and www.eventopia.co
THUR 9 AUG geelong WOOL EXCHANGE
with DAMIAN COWELL'S DISCO MACHINE (feat. Tony Martin) and DICKLORD
ticket from www.thewoolexchange.com.au
FRI 10 AUG melbourne 170 RUSSELL – SELLING FAST!
with GLITORIS and THE STRESS OF LEISURE
ticket from www.170russell.com and www.moshtix.com.au
SAT 11 AUG hobart REPUBLIC BAR
with GLITORIS and THE STRESS OF LEISURE
ticket from www.republicbar.com and www.moshtix.com.au
SUN 12 AUG hobart REPUBLIC BAR (afternoon)
with GLITORIS and NATIVE CATS
ticket from www.republicbar.com and www.moshtix.com.au
FRI 17 AUG adelaide THE GOV – SELLING FAST!
with GLITORIS and THE STRESS OF LEISURE
ticket from www.thegov.com.au or www.oztix.com.au, venue or ph 1300 762 545
SAT 18 AUG perth BADLANDS – SOLD OUT!
with GLITORIS and THE STRESS OF LEISURE
ticket from badlands.bar and badlandsbar.oztix.com.au and Oztix outlets
SUN 19 AUG perth BADLANDS – SELLING FAST!
with GLITORIS and NERVE QUAKES
ticket from badlands.bar and badlandsbar.oztix.com.au and Oztix outlets
FRI 24 AUG kingscliff KINGSCLIFF BEACH HOTEL – SELLING FAST!
with GLITORIS and THE STRESS OF LEISURE
ticket from kingscliffbeachhotel.com.au
SAT 25 AUG brisbane THE TIVOLI
with GLITORIS and THE STRESS OF LEISURE
ticket from thetivoli.com.au
SUN 26 AUG sunshine coast SOLBAR
with THE STRESS OF LEISURE
ticket from solbar.oztix.com.au and Oztix outlets
Simulation so good its hard to believe.
Don't Stress and Light Me On Fire – 7inch available now
Digital through Bandcamp and all other outlets.
BANDCAMP – https://regurgitator.bandcamp.com/album/double-a-7-inch-ala-digital
New album HEADROXX out AUGUST 1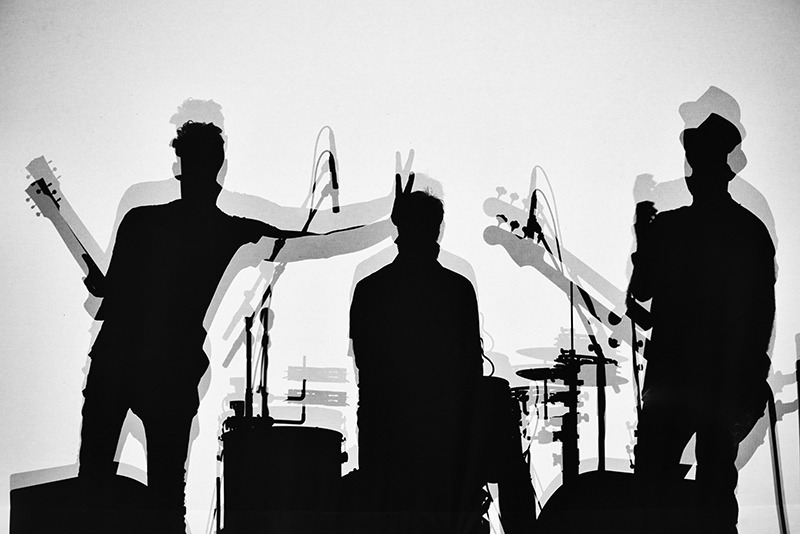 REGURGITATOR
Been around for a while, made a bunch of records and then some… continue to play havoc.
www.regurgitator.net
regurgitator.bandcamp.com
www.facebook.com/regurgitators
twitter.com/regurgitators
GLITORIS
Glitoris. Four fearless female musicians who roar through uncompromising, unapologetic and unforgettable punk rock shows. Having kicked off the year with a headline slot at Sydney's Psych Fest and an 8-night New Zealand Fringe Festival residency with Sound & Fury, Glitoris are ready to bring their theatrical brand of punk mayhem on the road! Glitoris recently finished recording their debut album at Sydney's Pet Food Factory studios with Jay Whalley (Frenzal Rhomb). Due for release later in 2018 via Buttercup Records and featuring their most powerful material and image to date, the album builds on their critically acclaimed The Disgrace EP (2016) and explosive inauguration day single 'Trump Card' (2017). Glitoris will tour the album nationally/internationally later in 2018/2019. 2017 highlights included: performances with Amanda Palmer, Regurgitator, Frenzal Rhomb and Shonen Knife; endorsements with Mesa Amplifiers (US), Vance Custom Guitars (AU) and Bareknuckle Pickups (UK); US and AU-wide radio play; feature in Australian Guitar Magazine; one of Triple J's '7 most important new voices' on International Women's Day; and multiple National Live Music Awards nominations. \*/ – 'Exactly the injection of 'who gives a fuck' femininity the music industry is yearning for' – Happy Mag
'It ain't pretty. It ain't nice. And the battle ain't lost, I tell you. Not when we have ladies like Glitoris out here' – Everett True
glitoris.bandcamp.com
facebook.com/glitorisband
instagram.com/glitorisbitchez
twitter.com/ggggglitoris
THE STRESS OF LEISURE
"Like all the best bands, The Stress of Leisure is a party band in the art-school mould. Imagine a Brisbane backyard full of misfits dancing and sweating their hearts out. It's Queensland post-punk and irreverent as all hell. Brisbane community radio station 4ZZZ describes the band as "off-kilter dancefloor filler." And well, when legendary Australian musician Dave Graney describes you as "weird and freaky in the most positive ways, joyous and gleeful, a beacon of creativity", you know you must be doing something right."
thestressofleisure.com
thestressofleisure.bandcamp.com
www.facebook.com/TheStressOfLeisure
SHRIMP (Newcastle only)
Shrimp are a young psych funk band grooving through the sunny Newcastle scene. With huge live shows weaving in complex rhythms, blaring horn lines and intense passion. Shrimp bring a raw, energetic and inclusive performance getting crowds moving from bush doofs to basements. xxshrimpxx.bandcamp.com
ENFANT TERRIBLE (Wollongong only)
It's hard to describe Enfant Terrible live without throwing around new age terms. Going to see the band live is almost like an experiment in meditation. You have to leave the outside world at the door, enter with no expectations, and let the music take you wherever it will. Maybe in the process, you'll close your eyes, sway to the psychedelic weird sounds and emerge from the experience transformed in some way. It's broken pop, punk for whatever punk is now and psychedelia that throws you back to a time where arty guitar pop made sense to you.
THE NAH (Wollongong only)
Four soft punk gems from Wollongong, The Nah spans everything from melancholic indie to semi-ironic surf rock, paying homage to fostering positive interpersonal relationships and inclusive communities. Their influences are: Blondie, LCD Soundsystem, SCABZ (are shit), The Roches, Talking Heads, women, trans and gender diverse songwriters, nature, science, feelings and justice. thenah.bandcamp.com
DAMIAN COWELL'S DISCO MACHINE feat. Tony Martin (Geelong only)
Damian Cowell – the voice of TISM – and his Disco Machine friends are joined by 2018 best Australian comedy podcast-winner, #1 Australian radio comedian of all-time and all-round icon Tony Martin in an extravaganza of party music, rapier wit, silly dancing and multi-visual karaoke madness. It's a stadium-sized aerobic workout as the Disco Machine mashes up Village People, Radiohead, S Club 7, Sex Pistols, Kylie – even a little TISM – and heaps more, plus highlights from their latest album 'Get Yer Dag On!' which The Guardian described as "a triumph" with songs that are "impossible not to quote in their entirety". Besides: anything that involves Tony Martin doing the Nutbush just has to be seen. www.damiancowell.com
DICKLORD (Geelong only)
With one foot in metal punk and the other foot kicking down doors, DickLord hold a finger up to your mum while chucking a burnout in a hotted up Gemini. Their blend of testosterone driven muscle punk …belies the fact they are fronted by a bunch of molls. Dicklord's fight inducing riffs and piss taking attittude will make you tear the sleeves of your flanny, raise your pinky and index finger in the air and leave it there.. dicklord.bandcamp.com
THE NATIVE CATS (Hobart Sunday only)
"The Native Cats are a bassist and a singer with some underdog electronics. Wry punk that's been somewhere very much like where you've been. Inspired by the Fall and the original untouched text of Turning Scarlet in the Lavender Field." thenativecats.bandcamp.com
NERVE QUAKES (Perth Sunday only)
Nerve Quakes explore the dark. Melodic, haunting and catchy-as-fuck – they find solace in the experiences that cast shadows. Drawing on soulful early post-punk and goth ties – from The Wipers and Siouxsie and The Banshees to Killing Joke, March Violets and beyond– this Perth-based five-piece honed their passion for murky social, historical and emotional undercurrents by delving into blacker-than-black soundscapes. nervequakes.bandcamp.com
GLITORIS top left; THE STRESS OF LEISURE centre top; DISCO MACHINE top right; ENFANT TERRIBLE middle left; THE NAH centre middle; SHRIMP middle right; DICKLORD bottom left; NAKED CATS centre bottom; NERVE QUAKES bottom right